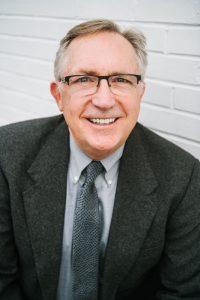 David L. Duke, DDS
Dr. David L. Duke loves practicing dentistry and has been helping people enhance their lives by giving them award-winning smiles, as well as a healthy mouth. He is highly committed to continuing education, and has attended courses from the American Dental Association, California Dental Association, American Academy of Cosmetic Dentistry, and the world-renowned Las Vegas Institute for Advanced Dental Studies to keep up on the latest advancements in aesthetic and reconstructive dentistry.
Dr. David L. Duke is a graduate of Emory University School of Dentistry in Atlanta, GA. He earned his Bachelor of Science from Brigham Young University (BYU). He is a member of the American Academy of Cosmetic Dentists. Cosmetic dentistry is one of Dr. David L. Duke's favorite interests and he enjoys using it for the benefit of his patients. He was the first dentist in Northern California to use an intraoral camera in dentistry, and as a member on the Board of Directors of a leading intraoral camera company, he was instrumental in its design. Using leading-edge technology such as the intraoral camera, digital radiography, soft tissue and diagnostic lasers, and advanced computer software has allowed him to provide the best care for his patients in a progressive, comfortable setting.
Dr. David L. Duke takes pride in knowing that he offers quality care based on the individual needs and wants of his patients. His reputation has been built on the trust and respect of his patients, and he has always had an outstanding, friendly, well-educated staff ready to help patients with all their needs. He truly believes in his slogan "The Smile You Desire, The Dentistry You Deserve."

Zachary Andrews, DDS
Dr. Andrews chose to pursue dentistry as a career because of the unique blend of art and science it offers as a healthcare profession. He received his dental degree from the University at Buffalo School of Dental Medicine and is dedicated to restoring his patient's smiles. He is well-trained in Esthetics, Pediatrics, Crowns, and Dental Implants. Arguably his favorite part of dentistry is seeing his patients light up when they see their new smiles. Dr. Andrews also strongly believes that dentistry can make a profound difference in someone's life.
Passionate about volunteering and giving back to his community, Dr. Andrews completed a 2-year mission in Panama. He also has participated in numerous dental outreaches in the Buffalo, NY area where he provided dental education to children. Aside from dentistry, Dr. Andrews was the President and Co-Founder of the University at Buffalo's most active club, the Sports Club.
Outside of the office Dr. Andrews loves to travel and spend time with his family. He has been happily married to his best friend, Stephanie, for 7 years and they have two boys, Kendrick, and Beckham, with a third on the way! They also have two golden doodles, Blue, and Scarlet, to keep them company. Dr. Andrews enjoys living an active lifestyle and can be found scuba diving, skiing, snowboarding, going to Disney parks, and playing soccer and basketball in his free time.