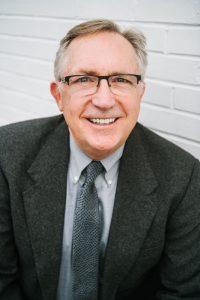 David L. Duke, DDS
Dr. David L. Duke loves practicing dentistry and has been helping people enhance their lives by giving them award-winning smiles, as well as a healthy mouth. He is highly committed to continuing education, and has attended courses from the American Dental Association, California Dental Association, American Academy of Cosmetic Dentistry, and the world-renowned Las Vegas Institute for Advanced Dental Studies to keep up on the latest advancements in aesthetic and reconstructive dentistry.
Dr. David L. Duke is a graduate of Emory University School of Dentistry in Atlanta, GA. He earned his Bachelor of Science from Brigham Young University (BYU). He is a member of the American Academy of Cosmetic Dentists. Cosmetic dentistry is one of Dr. David L. Duke's favorite interests and he enjoys using it for the benefit of his patients. He was the first dentist in Northern California to use an intraoral camera in dentistry, and as a member on the Board of Directors of a leading intraoral camera company, he was instrumental in its design. Using leading-edge technology such as the intraoral camera, digital radiography, soft tissue and diagnostic lasers, and advanced computer software has allowed him to provide the best care for his patients in a progressive, comfortable setting.
Dr. David L. Duke takes pride in knowing that he offers quality care based on the individual needs and wants of his patients. His reputation has been built on the trust and respect of his patients, and he has always had an outstanding, friendly, well-educated staff ready to help patients with all their needs. He truly believes in his slogan "The Smile You Desire, The Dentistry You Deserve."
Reed Jarvis, DDS
Dr. Jarvis chose to pursue dentistry simply because he felt passionate about helping others achieve the confident smiles they want and deserve. With this in mind, he attended BYU for his undergraduate degree and completed his dental degree at the University of the Pacific. Now as a dentist, Dr. Jarvis loves interacting with his patients, listening to their oral health goals and working together to best fulfill their dental needs. His down-to-earth personality creates a pleasant atmosphere, and his warm and welcoming chairside manner is one you are sure to enjoy!
Dr. Jarvis received the bulk of his dental training in endodontics and restorative dentistry, but he also enjoys all aspects of cosmetic dentistry. In 2016, he spent a full year working in New Zealand, where he gained extensive experience in removable prosthodontics. An avid volunteer, Dr. Jarvis gives his time to the Terry Reilly community health clinics in Idaho and the Carbon Medical Association in Utah, where he provides dental services to indigent and low-income populations. He even traveled to Peru with the Asia-Pacific Economic Cooperation, in conjunction with the University of Connecticut School of Dentistry, to visit the Amazon River villages and provide donated dental services.
When Dr. Jarvis isn't in the office or volunteering, you may find him traveling the United States and parts of the world on his favorite mode of transportation: a bicycle. That's right! Dr. Jarvis loves to go explore the world by riding his bicycle on all sorts of bike tours. In 2020, he bicycled all of Route 66 with his wife to help raise funds for the ALS Association. Most recently, he and his wife bicycled through the Rocky Mountains in Colorado with their friends. Aside from bicycling, Dr. Jarvis enjoys spending time with his 22 grandchildren, going hiking and playing with his grand dogs!